Mini USB Sanitizer Spray
"Filters are great, but great skin is better."
Our face is very sensitive and we cannot take care of our face everywhere and all the  time. We cannot carry our beauty kit everywhere.
Keeping this problem in mind, we have brought this product for you. With this product, you will be able to make your beauty even more beautiful and caring. You can also use this product as a sanitizer. And it is so small that you can also keep it in your pocket and use it anywhere.
This small face nano mister is used for care of face, body, hair and other position. Suitable for all kinds of skin.Perfect for keeping your face hydrated and healthy..
Turn on the product for a few minutes to recover painful and itchy skin.
This handy portable face steamer sprayer make you feels relaxing and cool on a hot day, and helps the skin stay hydrated during the winter season.
Simple to use, Pocket size. Just filled it up with water, push down the switch, and then it automatically sends out a nice mist. The handy steamer is mini size, you can put it in your handbag, purse, schoolbag and even pockets and use it anytime though for a quick little hydration boost of your skin.
A box of water can be used more than 8 times with large amount of mist. Charge once, can spray about 50 times.
Specifications:
| | |
| --- | --- |
| Product Name | MINI Nano Mist Sprayer |
| Feature | small and portable , 30ml water tank,nano technology ,USB rechargeable |
| Water Tank Capacity | 30ML |
| Weight | 300 g |
| Material | Plastic |
| Night Light | Yes |
 INSTRUCTION TO USE
First of all open it and put water or sanitizer in it. Then press the button and take it to your face. The spray will come out from inside and you will be very relaxed, it will refresh your face.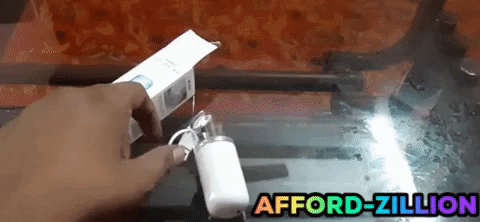 ---
We Also Recommend
---